Current Numbers of Outbreaks by AHS Zone
Covid-19 outbreaks (not including schools, see below) current as of Tue, Mar 15, 2022. AHS non-school outbreak data updated on Tuesdays and Fridays.
Outbreak Charts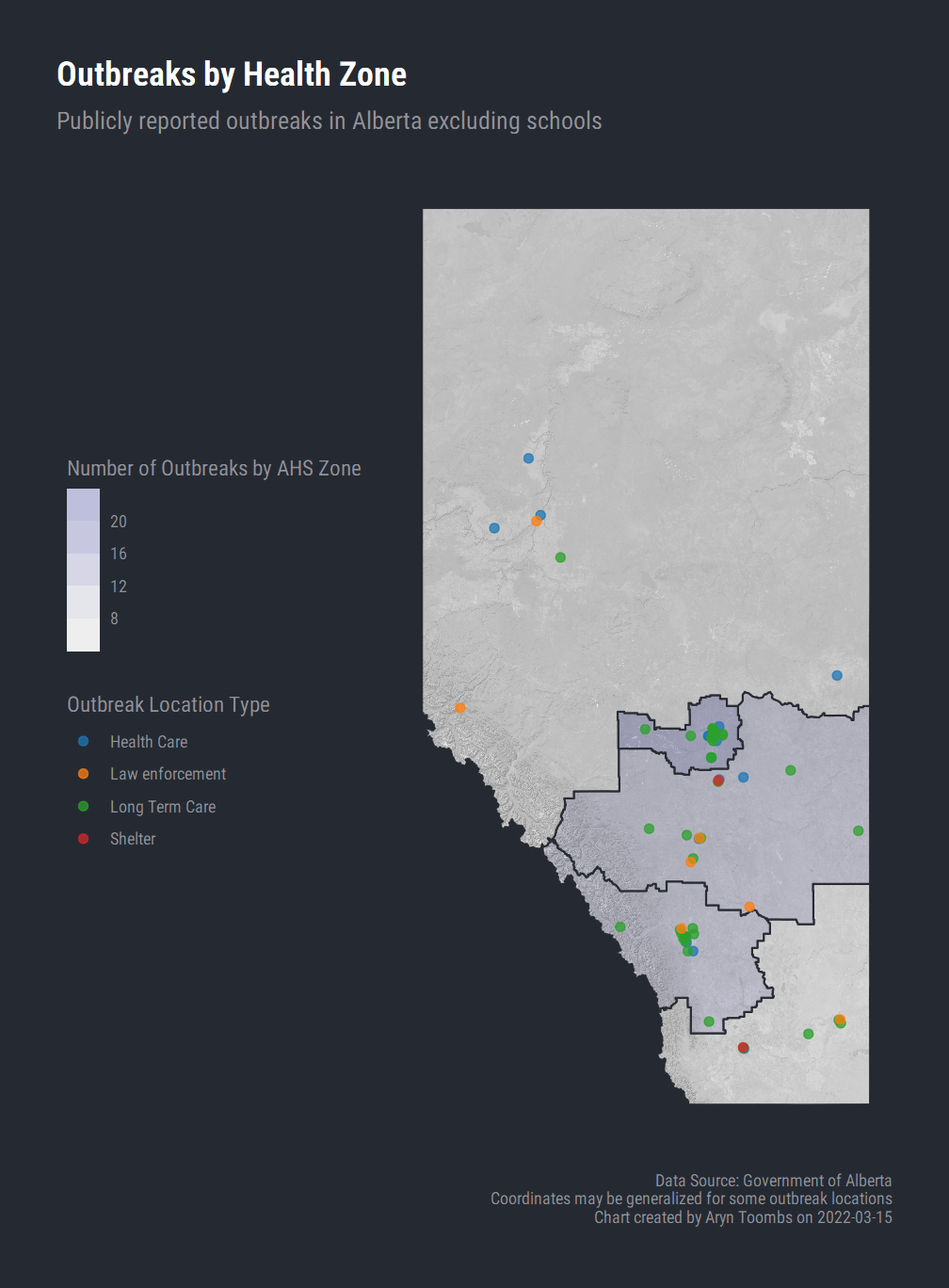 Alberta Schools are not included on this map after January 18th, 2021 as the criteria for outbreaks in schools changed. Alberta is currently performing limited contact tracing, and the number of disclosed outbreaks may not be accurate to the actual number of outbreaks in the province.